Spread financial intelligence
Regulated by the FCA with reference No 504318, PXP Financial Limited as an Authorized Payment Institution was originally founded as Kalixa Accept Limited by Austria's Bwin. Following the acquisition of Bwin by public-listed GVC Holdings PLC, Kalixa was sold to Senjo Group for €29 million in late 2019 and renamed PXP Financial. The company recently announced its cooperation with FCA-regulated MoneyNetInt Group. Senjo Group was one of the largest – and, according to the Financial Times (FT), most opaque – partners of the collapsed Wirecard.
Senjo Group's Wirecard Legacy
According to the FT, the three Wirecard partners Senjo Group, PayEasy, and Al Alam together contributed earnings before interest, tax, depreciation, and amortization of €290m on revenues of €541m. The total was equivalent to 95 percent of the EBITDA and just over half the group's revenues for 2016.
Singapore-based Senjo Group is also believed to have received massive financial support from Wirecard. As reported by the FT the company owed €27m to Wirecard units in Dubai and Gibraltar. Senjo disagreed with the figures and facts presented by the FT.
In July 2020, however, Reuters reported that Singapore authorities launched an investigation into Citadelle Corporate Services, Senjo Group, and its subsidiaries in the Wirecard case for "suspected falsification of accounts" and for carrying on a trust business without a license.
High-risk payments is the name of the game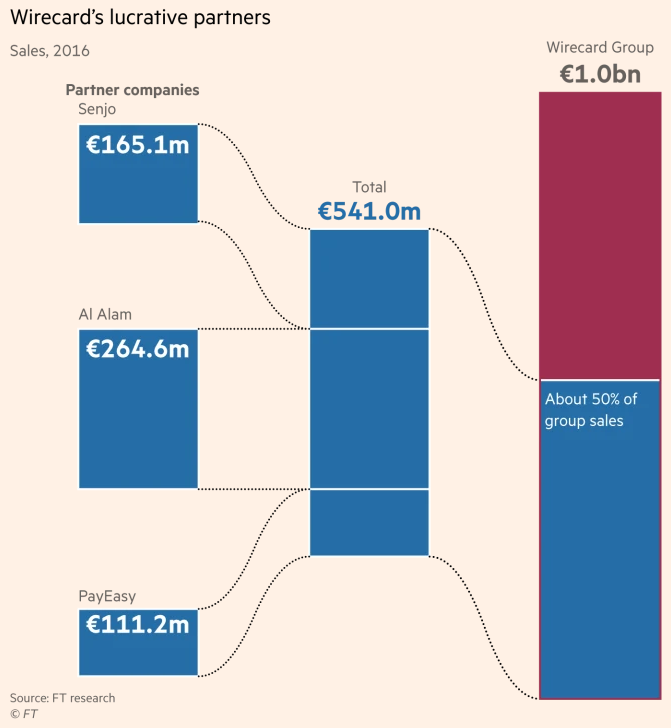 As payment processor for the sports betting group Bwin, Kalixa was genetically focused on this and other high-risk segments. The MoneyNetInt Group, with the Lithuanian-licensed GlobalNetInt, also specializes in high-risk payment segments and has customers in the gambling, betting, and online casino space.
In this respect, the cooperation between PXP Financial (www.pxpfinancial.com) and MoneyNet Group makes perfect sense. PXP Financial and MoneyNetint partnered to provide frictionless cross-border payment processing in the US and EU. The partnership with MoneyNetInt will enable the latter to offer major global offer all major global credit & debit card processing as well as a wide range of alternative payment methods such as vouchers, e-wallets, online and offline banking while achieving a significant reduction of their operational cost since reconciliations and payment-related processes.